Oprah Selects The Covenant of Water as 101st Book Club Pick
Posted on May 10, 2023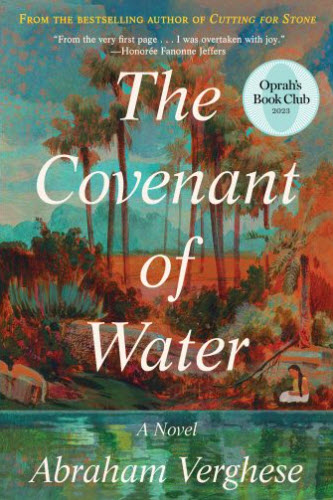 Oprah Winfrey selected The Covenant of Water by Abraham Verghese as her 101st Book Club Pick. Oprah says the book is one of the best books she has ever read. She says, "It's epic. It's transportive . . . It was unputdownable!"
Oprah also says in a release, "This is a novel of epic proportions that takes us through love, loss, family secrets and global history. The scope of this novel is truly breathtaking, and I couldn't put the book down until the very last page."
The novel is set in Kerala, which is located on South India's Malabar Coast. It follows three generations of a family that suffers a recurring tragedy. At least one person dies by drowning in every generation of the family.
Publisher Grove Atlantic describes the novel as "a hymn to progress in medicine and to human understanding, and a humbling testament to the difficulties undergone by past generations for the sake of those alive today."
Oprah appeared on CBS Mornings to introduce her pick. Verghese also appeared on the show. He says he had the generational theme and a strong mother character from the start but little else. Although he is now a very successful writer he still considers himself a physician at his core. Take a look:
Image: Grove Atlantic
---
More from Writers Write
---
---