George Saunders Wins 2017 Man Booker Prize
Posted on October 17, 2017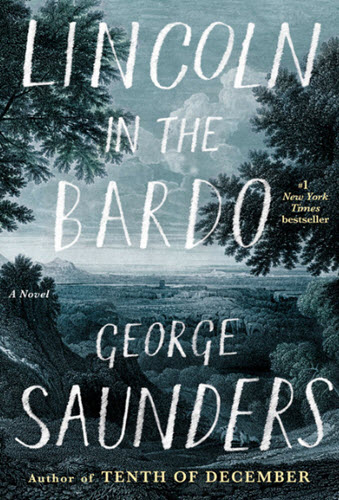 American writer George Saunders has won the 2017 Man Booker Prize for his novel, Lincoln in the Bardo. He is the second U.S. author to win the award which carries a £50,000 cash prize. The winner was announced by Lola Young, the 2017 Chair of Judges, at a dinner at London's Guildhall. Lincoln in the Bardo is Saunders' first full-length novel.
Lincoln in the Bardo focuses on a tragic night in Abraham Lincoln's life when his 11-year-old son Willie is laid to rest in a Washington cemetery. The novel also follows Willie as he takes his journey to the afterlife. The graveyard is filled with the ghosts of its dead observing Willie and his mournful father. Saunders told Time in an interview, "I really didn't want to write about Lincoln but was so captivated by this story I'd heard years ago about him entering his son's crypt. I thought of the book as a way of trying to instill the same reaction I'd had all those years ago."
Lola Young says of Lincoln in the Bardo: "The form and style of this utterly original novel, reveals a witty, intelligent, and deeply moving narrative. This tale of the haunting and haunted souls in the afterlife of Abraham Lincoln's young son paradoxically creates a vivid and lively evocation of the characters that populate this other world. Lincoln in the Bardo is both rooted in, and plays with history, and explores the meaning and experience of empathy."
The judges considered 144 submissions for this year's prize. The shortlist also include History of Wolves by Emily Fridlund, Exit West by Mohsin Hamid, Elmet by Fiona Mozley, Autumn by Ali Smith, and 4 3 2 1 by Paul Auster.
Lincoln in the Bardo is available for purchase on Amazon.com. It is published by Random House in the U.S. and Bloomsbury in the U.K. Young says one judge described the book as being like "fireworks that light up the sky and make you re-think how you thought about things like death and grief and bereavement."
Image: Random House
---
More from Writers Write