The Debate: Freelance Gigs vs a Staff Job
by Jonathan and Lisa Price
We once edited a site that put up three to four articles a week, dealt with dozens of freelance writers, answered queries, wrote a monthly column for the site, managed a budget, and participated in all sorts of marketing, advertising and design meetings--all from the comfort of our home, 500 miles away from the head office. (And this was before we could get ISDN and DSL lines!) Yes, freelancing can be done (after all, this is the Internet), but staff jobs predominate, and there are pluses and minus to both situations.
For instance, if you discover that the staff job of your dreams is located 1,000 miles away, wait before you sign up for the all-expense-paid move. There are a lot of financial considerations to think about, especially what kind of salary you'll need in a new town. For example, you can live well on $50,000 a year in Albuquerque, New Mexico. But in Silicon Valley, you won't be able to qualify for a garage mortgage on that. So how do you know? One way is by going to a HomeStore and click Moving. Fill in the information for the Salary Calculator to compare the cost of living in hundreds of communities in the U.S. For staff jobs, the biggest plus and minus is the site--you have to be there. Here are some other advantages and disadvantages to each way of earning a living.
The pluses of working on staff
You get benefits such as health, dental, and life insurance.
You may get Workman's Compensation benefits.
You can count on a paycheck during sick days and vacations.
You can enjoy the camaraderie with your fellow workers.
You probably get a pretty good computer and quick modem.
Someone else has to repair your network.
You have plenty of time to schmooze--the challenge is finding time to do any writing.
If you get laid off, you get some kind of compensation package
Important! You get the office gossip over the cubicle wall, so you know before lunch about the new site redesign, and don't waste any more time on the old one
The company has a clear picture of you, your work, and your value. The boss knows you are not lying in a hammock all day.
The job title gives you something good for your resume.
You get free cake when it's a co-worker's birthday.
The minuses of working on staff
You have to work long hours, often without overtime or comp time.
You squeeze into a small cubicle, far from the sunlight in a maze.
You share the printer with the rest of the staff.
You discover your lunch has been stolen out of the fridge.
You can't hold long, loud, private phone conversations.
You have to be careful about sending e-mail messages. Your surfing gets monitored, perhaps.
Too many meetings.
Everyone has an opinion about your new article.
The coffee is lousy, unless you work near a Starbucks.
You have to spend more money on clothes and childcare.
You have little time and less freedom to moonlight for other sites.
The pluses of being a freelancer
You can work all day in your slippers.
You can take as much time off as you want, as long as you get the job done.
You can have bad hair days and no one knows.
You get all comments filtered through a single contact person, so you don't have to beat heads together, to get agreement. You just get told what direction to run in.
You can write for many places at once, so you don't get bored or cramped by continual politicking.
You can take a walk anytime to relieve sore butt syndrome.
No one is looking over your shoulder to see what you're looking at on the Web.
You don't have to freak out when one of your kids is sick.
You can order whatever darn office supplies you like.
You never have to leave your dog home alone.
The minuses of being a freelancer
No paid sick leave or vacation time.
No paid benefits, such as health, dental, or life insurance.
No company-paid pension.
No options.
Drastic ups and downs in your cash flow.
You have to pay for office equipment yourself (even though this equipment is tax deductible).
You don't have any serious water-cooler discussions.
You miss out on fast-breaking technical information, and more important, you don't keep up on the gossip at the office.
It's harder to network with other professionals because you only meet them online or by phone.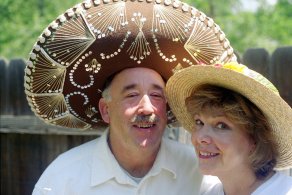 **Jonathan and Lisa Price are professional Web writers who teach other writers how to tailor their prose for email, webpages, and discussions. With Web clients such as America Online, Coupons.com, Disney.com, Hewlett-Packard, and KB Kids (now eToys), the Prices come out of a background in journalism, technical communication, marketing, and public relations. They've written 24 books for major publishers, and hundreds of articles for Web sites. Their consulting clients include such firms as Apple, Broderbund, Cadence, Canon, Cisco, Epson, Fujitsu, Hitachi, IBM, Ketchum, Lotus, Matsushita, Middleberg Euro, Mitsubishi, Nikon, Ogilvy, Oracle, PeopleSoft, Relational, Ricoh, Sprint, Sun, Symantec, Visa, Xerox, and Zycad. Jonathan has taught writing at New Mexico Tech, New York University, Rutgers, University of New Mexico, and the Extension programs of the University of California, Berkeley, University of California, Santa Cruz, and Stanford. Jonathan and Lisa Price's website can be found at webwritingthatworks.com.
---
More from Writers Write