Inside Look at george jr.
George Myers, Jr. is assistant arts editor at
The Columbus Dispatch
, where he was hired as books editor in 1984. Since that time, he has won two fellowships from the Ohio Arts Council, in fiction and in criticism, as well as the Governor's Award in the Arts, in the individual-artist category.
His zine,
george jr.
, is a literary archive, with scores of author interviews. It's "advice central," where "Ask Kitty" advises the world how to behave. It's a resource, with whiskers. It's a place for fiction, poetry and necessary angels. george jr. is a literary magazine (that exists now only in e-form) intended for people, says the founder, "who are serious about literature, light-hearted about life and curious about the Web." With this in mind, the
george jr.
interface of course comes in three flavors: Lit Kit, Arcadia and Web Wonk. "The zine is very open to new writers, says Myers, "and cultural correspondents who might want to write often on specific topics.
george jr.
isn't interested much in sarcasm or aimless rants, because isn't there enough of that in life already?" George shared his thoughts on the Web, zines and why he's in a fight with John F. Kennedy, Jr. for the right to keep his own name.
Let's get on with the usual, first . . . How or why did you begin your site?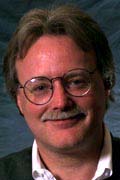 "george jr. originally was a family newsletter. When George Magazine first appeared in print, bearing my dad's name, I ran on that same day a chunk of a past issue of george jr. in The Columbus Dispatch, as a very easy parody of the celebrity magazine. When my parody appeared in print, a web-development company saw it and then invited me to create a zine, called george jr. In effect, mine was the 'cool' site that would lead otherwise disinterested readers to their business site. Their designer came up with a dynamic graphical interface - it took forever to download - and over the course of four months we put out two issues of george jr. on that company's server. Soon I came to realize what hundreds of thousands of people come to realize, once they're on the Web: that I could do it on a more timely basis, and with tighter controls, by doing it myself. I went out on my own and came up with what I most wanted: the control/access to make a monthly magazine. Of course, I lost access to a designer, but learned how to code and design and what you see is what you now get."
What's the mission?
"My mission, as scrawny as it seems, is to learn and have fun. And to help others learn and have fun. It's a ton of work, a huge commitment, to do what I wanted to do, and there's no way I'd be able to keep up without it being fun. And, it seemed good-cause oriented: I could promote writing and writers, as I had done with X, a Journal of the Arts and Cumberland Journal."
What are they?
"They were literary magazines, of the print kind, that I had begun publishing immediately after college. Same do-it-yourselfer mentality, same cheerful alacrity, despite the typos. They lived and died in the '80s."
How has the Internet affected the literary and arts worlds?

"It's created a rapid-response deployment of services and opportunities. It creates outlets for writers whose outlets are shrinking, because the same sort of glossy magazines generally publish the same 200 writers, the same 200 points of view and cater to the same 200 interests. Unfortunately, Web publications put up lots of poorly done work and poorly edited work. The beauty of the Web is also its bane; every dummy now competes globally for everybody's time. Who knows where it will go next. As Cyril Connolly wrote, 'The civilization of one epoch becomes the manure of the next.'"
Has the rise of the Internet affected the poetry world?

"More opportunity to publish. The work isn't improving, that I can see, but there are more products carrying more products. I think no poet should be allowed to publish unless she or he agrees, via a contract, to buy 10 books of poetry a year. The fact that there's more mediocre-to-bad work out there doesn't put me in a panic; I'd rather the choir be larger, and then let the soloists among them come forth."
How has the Electronic Revolution affected the way journalists do their jobs?
"This is a huge question to put to a working journalist. The Web has changed journalism as much as the telephone has changed letter-writing. This question is bigger than me, but here's the short summary of which your readers already are apostles: Every television, radio and newspaper journalist is now scrambling to beat the Web, whose speed at revelation cannot be beat. People knew they could get sound first from radio, and the first pictures of a news event from TV. People also knew that only newspapers could provide news with context, and acres and acres of both. Now an operation like the Web's Drudge Report launches gossip, which becomes 'unconfirmed reports' in the mainstream press, which then allows wild and unattributed speculation to be couched in 'according to reports.'"
How do you balance your work at the
Columbus Dispatch
with your work on
george jr.
?

"I have lots of creative juice left over at the end of the work day. This, I plough into george jr. and personal writing projects, when time and family permit. Both jobs have to do primarily with 'the servicing of others,' and I have to remind myself to do a little writing of my own. I've done lots of that, already, but it's about staying hot. The best people in the creative field, even on the servicing end, had better be creative themselves. I don't at all mind that I've moved from being primarily a writer who sometimes edits to being primarily an editor who sometimes writes, but who always htmls."
What is the biggest challenge you face running your own ezine?
"Time, always. I've come to love design, which is why the look changes after few months, but just as I learn something, it becomes, technically, yesterday. It takes time to stay current even with yesterday, on the Web."
What are your plans for the future of
george jr.
?
"Well, good question. Lawyers representing George Magazine have claimed to own the name "George." This is in Federal Court in Columbus, Ohio, at the moment, and I probably ought not talk about the case until I win or we settle, or I lose the rights to my own name."
Ok...Is there anything else you would like to tell us about your site which you think our readers would find interesting?
"Go there and mosey around. I think you'll find something you'll be glad to have."
** Photo of George Meyers, Jr. courtesy of Electronic Photojournalism Workshop. All Rights Reserved.
---
More from Writers Write