Journalism
Welcome to our specialty section for Journalism! Here you'll find links to journalism jobs, resources for journalists, news and media links and a message board for journalists.
Moist, Crevice and Slacks: Study Reveals the Most Repulsive English Words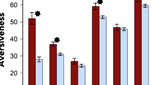 Writers pay a great deal of attention to what words they use, whether they are writing fiction, nonfiction or poetry. But even the most skilled writer can alienate a reader if he uses a word that disgusts that reader just because of the way it sounds. A recent study on word aversion among Americans was published in the journal PLOS One. The study was conducted to discover why so many people have an aversion to words such as "moist." Read more...

Journalism Links
This section contains links to hundreds of journalism resources including journalism publications, newspaper directories and organizations for journalists.

The Write Jobs
Visit The Write JobsTM for recent journalism job opportunities, career related links and career advice.



Journalism Schools
Find links to journalism colleges.

Journalism News
The latest journalism news from Writers Write.

Journalism Books
Find books about journalism and newswriting.

Grammar News
Find the latest information about grammar rules, proper usage and style. Plus, information about the latest new words.

Writers Write® Classifieds
Look through the products and services offered in our classified section or consider placing your own classified ad.










Site Index
Journalism Links
Journalism News
Journalism Schools
Journalism Books
General Writing Links
Online Research
Classifieds