Stories Behind the Hit Songs of Autumn
by Mary Dawson
The Internet Writing Journal
It has already started! The air is getting colder and crisper. Time for candlelight and popcorn -- falling leaves and soon, falling snow. It's "that time of year" once again. It's not quite Christmas, but the emotions are ramping up. We start thinking about family gatherings, parties, romantic evenings snuggled up by the fire with the ones we love. And under it all, is the magical music of the season.
In my never-to-be-humble opinion, some of the greatest songs ever written were inspired by the Season of Autumn. If you can't name at least a few songs about this season and the songwriters who created them, it's time to join us as we explore the stories behind the wonderful melodies and lyrics that mark this time of year.
The first song that comes to mind is the haunting, "Autumn in New York" written by Vernon Duke back in 1934. Never heard of him? Stay tuned.
You may be familiar with Billie Holiday's amazing rendition of this song, but then it has also been recorded by the likes of Ella Fitzgerald, Frank Sinatra, Diane Schuur, Ray Charles, Mantovani, George Shearing, Rosemary Clooney, Charlie Parker and dozens of other major artists. Year after year this song keeps reappearing with new arrangements and different artists, but definitely the same words and melody written by this guy, Vernon Duke. This song is what's known as a standard -- the goal of every songwriter. Now do you want to know a little more about Mr. Duke?
Vernon Duke was born Vladimir Alexandrovich Dukelsky in a train station in Prafianovo, Russia, on October 10, 1903 as his mother was traveling to another Russian town. Growing up in an aristocratic family, Vladimir showed amazing talent for music at a very early age. When he was eleven, he had already been admitted to the distinguished Kiev Conservatory to study under the famed composer, Reinhold Gilere.
After the Russian Revolution, the Dukelsky family made its way to the United States where Vladimir's classical compositions began receiving rave reviews. In America, Vladimir became friends with the famous George Gershwin, who encouraged him to begin writing popular music. Gershwin also suggested that he consider changing his name to something more "American" -- like Vernon Duke. From that point onward, the composer began his
double life
-- using the name, Vladimir Dukelsky, for his classical works and Vernon Duke for his pop songs.
In the 1920's Vernon/Vladimir moved to Paris where he wrote oratorios and music for ballet and symphony, becoming friends with Russian composer, Sergei Prokofiev and artist, Pablo Picasso. When he would travel to Britain or the United States, like Superman, he would step into a phone booth and come out as Vernon Duke, writer of popular songs for theater and the Ziegfeld Follies. Collaborating with other great songwriters of the era, Duke wrote such classics as "April in Paris. Taking a Chance on Love," and "I Like the Likes of You."
With that as a backdrop, take some time to enjoy "Autumn in New York." You can download the song easily from iTunes or another online song store, and you can study the magical lyrics
here
. Consider that this Russian-born songwriter wrote these words in his
second language
and the stunning melody as the result of his ability to
communicate
musically to the ordinary listener as well as to the classical connoisseur.
If that story doesn't challenge your creativity, let's examine the scoop behind another Autumn Hit -- the beautiful "Autumn Leaves" by Joseph Kozma, Jacques Prevert and Johnny Mercer.
The lovely minor melody of this song conveys the bittersweet emotions of Autumn, and the very few, but well-chosen words, use the metaphor of Autumn's fading beauty to describe the melancholy of lost love. Originally, this song was a French composition written by composer Joseph Kosma and French poet, Jacques Prevert, and was originally entitled, "Les Feuilles Morte." The song was introduced by Yves Montand in the French film
Les Portes de la Nuit
in 1946.
But that's not the end of the story. Enter...American songwriter, Johnny Mercer!
Johnny Mercer was one of the most prolific songwriters of all times with more than 1000 songs to his credit. While he was primarily a lyricist, he also often wrote his own music. He said that usually the title or idea would come first and then "the rest of the lyrics just fell into place." When he wrote both words and music, he would write a few words and pound out a melody for them with one finger on the piano. Then he would go on to the next group of words. Several times in his life, Johnny tried to really learn the piano by taking lessons, but he always seemed to revert to his one-finger method. Hey, if it ain't broke...don't fix it, right?
In the songwriting of the 1930's and 40's, the music was usually composed first. Then the lyricist would set words to the completed melody. Because of his ability to set lyrics to music, Mercer was often asked to create English words for foreign music. Such was the case with "Autumn Leaves." Although not an exact translation, Johnny was able to capture the dreamy and pensive mood of the song in just 60 words!
Friends and neighbors...that's great lyric writing. Check out these lovely lyrics with their technicolor images
here
.
And be sure to listen carefully to this exquisite song again this fall. The melody will transport you simply and elegantly into the emotions of the season. You will certainly have your choice of artists for this song too! Everyone has recorded it -- from Edith Piaf...to Lou Rawls…Willie Nelson…Frank Sinatra...Barbra Streisand and many others! My personal favorite is by Eva Cassidy from her stunning CD,
Songbird
.
If you are write words only, get up off your "comfort zone couch" and challenge yourself to become a lyricist like Johnny Mercer, capable of capturing the mystery of music with lyrics. The more you learn about genius writers like Mercer, the more you will aspire to greatness.
OK! Time for one more quick story. The song is "September in the Rain" by Harry Warren (composer) and Al Dubin (lyricist). Only 75 words in this song, but every one of them counts. Every one of them is perfectly matched to the melody like an artist's paintbrush touching the canvas, creating images that stay in the heart.
Harry Warren was born Salvatore Guaragna, the son of Italian immigrants in the late 19th Century. The eleventh of twelve children, he taught himself to play the piano and tried to supplement his family's income by playing for carnivals and in vaudeville shows. After serving in World War I, he found a job at a music publishing company in Tin Pan Alley, New York.
Al Dubin, the lyricist, was born in 1891 to a Jewish family in Switzerland. When he was two years old, his family immigrated to the United States where Al began to show an early love for music. Often he would cut his school classes to sneak into the back of a theater for a matinee musical. After a series of attempts at other careers, Al began writing music for silent films, which he did for most of the 20's.
Both Dubin and Warren were "surviving" as songwriters, but then in the early 1930's they met each other. The spark met the kindling and the resulting relationship resulted in a "co-writer's marriage made in heaven." In the decade that the two men wrote together, they turned out more than sixty hit songs including such classics as: "I Only Have Eyes for You, We're In the Money" and "Lullaby of Broadway," which earned them the Academy Award in 1935.
"September in the Rain" was one of the last songs the two writers created together. Dubin, who had long struggled with drug, alcohol and food addictions, had become less and less reliable in his work ethic. Warren had often had to resort to other lyricists -- including Johnny Mercer -- to complete his projects. After a particularly difficult period, Dubin agreed to undergo treatment at the Mayo Clinic for his addictions. When he returned from rehab, he produced the exquisite lyrics for "September in the Rain" which became one of the duo's most enduring standards. Could it be that these lyrics were a metaphor for Dubin's own failing struggle with his personal demons? It is well worth the 99 cents it will cost you to listen to this lovely song. Again, you will have a host of major artists and arrangements to choose from, from Dinah Washington to Norah Jones.
The Songs of Autumn only become more striking and lovely when you learn the stories behind them. Just as "every life has a story," so does every hit song. For me as a writer, getting to know the behind-the-scenes craftsmen who penned our favorite songs only makes them more compelling. I hope you have been challenged, as I have been, by the Stories Behind the Hit Songs of Autumn. Now let's go have a cup of spiced cider by the fire and get lost in their magic.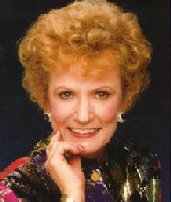 **From her earliest childhood years writing simple songs and poems with her father, through her twelve years as an overseas missionary, to her present, multi-faceted career as an author, lyricist/songwriter and conference speaker, Mary has always been adept at using words to communicate her heart to others. She is the President of CQK Records & Music of Dallas, Texas, a company which creates and produces songs in a panorama of musical styles for a variety of audiences, She is also the host of "I Write the Songs," a nationally syndicated radio talk show, especially created to inspire and instruct the more than 25 million aspiring songwriters in the U.S. "I Write the Songs" is broadcast over the Internet. Mary is a frequent public speaker and seminar lecturer on songwriting. She is a regular columnist for Independent Songwriter Web Magazine. Mary's commitment to discovering and mentoring talented new songwriters has given her extensive experience in song analysis through adjudicating songwriting competitions and conducting songwriting workshops across the country and around the world. Because of her role as president of an independent music company, she is also well qualified to instruct aspiring songwriters on the various business aspects of the music industry. She is married and a mother of four. She resides in the Dallas area.