Songwriters Anonymous - Part Two
by Mary Dawson
If you were around
last month
, you will know that in this series we are on a mission!
We're out to discover the
Best Songwriters You Never Heard Of
. Oh, you know their songs, all right! But few music lovers ever take time to track down the writers whose genius created their favorite songs. In fact, most people mistakenly credit the artist who sings the song as the songwriter -- an unfortunate mistake depriving us of fascinating information that could make us love our favorite songs even more.
Last month we took a look backstage at two very prolific, but little known, writers: Harold Arlen and Bill Withers. Today our search continues, so stay with us.
Diane Warren
Several years ago I was having a conversation with a friend of mine who considers herself a real connoisseur of contemporary music. She always has the latest CDs from her favorite artists and keeps up with the Top Forty. When I mentioned the name,
Diane Warren
, to her, however, she thought I had misspoken. "You mean Diane Warwick," she offered. "No," I responded, "I mean Diane WARREN."
I was stunned. I couldn't believe that someone who loved her music as much as my friend did, didn't even recognize the name of perhaps the most prolific songwriter of our generation. To be fair, I had to realize that probably few people do. Yet this one single 40-something woman has contributed music for more than fifty movies and has written hit songs that have sold literally bazillions of copies. Do you recognize any of the following?
"If I Could Turn Back Time" -- recorded by Cher
"Because You Loved Me" -- recorded by Celine Dion
"How Do I Live?" -- a hit song for BOTH LeAnn Rimes and Trisha Yearwood
"Unbreak My Heart" -- the Toni Braxton mega-hit
"I Don't Want to Miss a Thing" -- Aerosmith's biggest hit in twenty-five years
See! I knew you knew Diane Warren. You just didn't know that you knew her! And the songs above are just the tip of the iceberg. If you want to be amazed at her discography, go to her music publishing company website at
realsongs.com
. Click on the "artists" link and check out the number of artists who have recorded Diane's songs. The list goes on forever.
Diane Warren grew up in the San Fernando Valley listening to the radio of the Sixties and Seventies. "I grew up on Top Forty radio," she says. "It's what I was exposed to and what attracted me. I loved listening to my older sister's records, people like Buddy Holly and the Beatles. But believe it or not, I was more fascinated by the songwriters: Carole King, Lieber and Stoller, Burt Bacharach. Those were my idols."
1
Diane's love of popular music, however, did not receive overwhelming encouragement from those around her. Her parents came down on opposite sides in their opinion of her love of songwriting. While her insurance salesman father encouraged her to pursue a music career, her mother -- the ultimate realist -- knowing how difficult it would be to ever 'make something of herself' in music, tried to steer her toward a more stable, sensible profession. When her dad finally prevailed and bought Diane a guitar, her guitar teacher told him not to bring Diane back for future lessons because he knew she was tone deaf!
Success didn't come overnight for Diane, but when it landed...it hit hard. In 1983, Laura Branigan's producer asked Diane to write English lyrics for a French song. The next day, the words were on the producer's desk and "Solitaire" became Diane's first major cut quickly rising to the Top Ten. Three years later, her completely original song, "Rhythm of the Night", was recorded by DeBarge and soared to Number One on Billboard's Adult Contemporary Chart. Diane recalls that when she first heard "Rhythm of the Night" on the radio, she almost crashed her car. It was "the moment" every aspiring songwriter dreams of. Since then, Diane has had more than 90 songs reach the charts.
Today Diane Warren credits hard work and determination for her amazing success. She knows when she has written a hit song, and she will fight to get it recorded. She candidly tells about the day she actually dropped to her knees in the studio, grabbed Cher by the leg and begged her to record If "I Could Turn Back Time" - a song Cher didn't particularly like.
2
(You know what...I bet Cher learned to LOVE that song after it became one of her greatest hits.)
Today Diane lives in Los Angeles where she spends almost 12 hours a day at her office writing and working. At night, she returns home to her four parrots and a couple of cats. "I've kept my nose to the grindstone," she says. "I'm very driven. I don't have much of a social life, but it doesn't bother me. I'm happy doing what I'm doing."
3
She loves her anonymity and has no desire for the spotlight. Diane Warren is a "songwriter's songwriter" and the artist's best friend.
Now that you know her you will appreciate her hits even more. They seem to just continue coming with no end in sight. So keep your eyes and ears open for this "Songwriter Anonymous."
Craig Wiseman
I had known Craig Wiseman for years before I actually met him in person. It is my practice to read every CD insert in great detail -- especially if I really love a certain song, or if it has sold millions of copies. I want to know where the song came from, who wrote it, and what else the writer has written. It was thus that I "met" Craig Wiseman -- through the many songs that credited his name as the writer.
One day I got the crazy idea that I would love to do an interview with Craig for my radio show, I Write the Songs. I found the name of his publishing company in the CD insert and soon I was on the phone with them in Nashville. I asked whom I might speak with about a possible interview with Craig Wiseman. The receptionist responded in her most eloquent Tennessee drawl, "Y'all wanna talk to Craig?"
Next thing I knew I was speaking to The Man himself. When I told him the reason for my call, he graciously responded, "Anybody who would go to the trouble of finding me in the credits of the CD insert deserves an interview. Just call me when you get to Nashville and we'll do it." I did...we did…and what an interview it was! You can still catch it in the "radio archives" section of I Write The Songs.
Originally from the college town of Hattiesburg, MS, Craig moved to Nashville in 1985 to pursue his goal of becoming a professional songwriter. Like most "wannabes" in Nashville, Craig made ends meet by doing odd jobs and playing drums in clubs at night until he scored his first success with a song called The Only One on Roy Orbison's Mystery Girl album. Over the next decade Craig would have over 200 cuts and more than 40 singles -- songs like:
"Walkin' Away" -- recorded by Diamond Rio
"Just Another Day in Paradise" -- co-written and recorded by Phil Vassar (who is, incidentally, another phenomenal songwriter that few recognize)
"The Cowboy in Me" -- recorded by Tim McGraw
"The Good Stuff" -- recorded by Kenny Chesney
Or...if nothing rings a bell yet, how about "Live Like You Were Dying", co-written with Tim Nichols and recorded by Tim McGraw. This powerful song was recently named
Song and Single of the Year
at the 38th CMA Awards. The first time I heard Tim McGraw deliver this goose-bump-producing song, I knew it was a Craig Wiseman song.
Craig is the consummate musical storyteller. In just a few words and notes he can weave a scenario so visual that every listener is immediately hooked. I often use the first lines of "Live Like You Were Dying" in my seminars to show how just the right vocabulary word can create a whole picture in the listener's mind. Here are those lyrics from the first verse:
He said I was in my early forties
With a lot of life before me
When the moment came that stopped me on a dime
We spent most of the next days
Looking at the x-rays
Talking about the options and talking about sweet time...
Can you see the guy in this lyric? I sure can. While we don't know exactly what the problem is, we do know that he has a very serious -- and possibly terminal -- illness. Words like "x-ray" and "options" convey the seriousness of the situation. As the song progresses, the mood changes from desperate to hopeful and clearly conveys the message that Life is precious and we have to treasure every moment -- a theme that every single human on the planet can identify with and relate to.
If you are a serious songwriter, you
must
get to know writers like Diane Warren and Craig Wiseman. Not only should you know who they are -- you should be a diligent student of their work. These are the giants of our generation just like Beethoven and Mozart were the giants of centuries past.
And if you are simply a music lover -- without a songwriter's bone in your body -- you will become all the richer for becoming acquainted with these great Songwriters Anonymous.
1
Diane Warren, Realsongs (
http://www.realsongs.com
)
2
Eoin Cameron, Diane Warren, Dusty and Cosima, Novermber 9, 2004
3
Nick Krewen, Diane Warren: Hitmaker /
Toronto Star
, December 28, 1998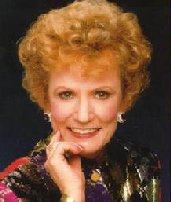 **From her earliest childhood years writing simple songs and poems with her father, through her twelve years as an overseas missionary, to her present, multi-faceted career as an author, lyricist/songwriter and conference speaker, Mary has always been adept at using words to communicate her heart to others. She is the President of CQK Records & Music of Dallas, Texas, a company which creates and produces songs in a panorama of musical styles for a variety of audiences, She is the host of "I Write the Songs," a nationally syndicated radio talk show, especially created to inspire and instruct the more than 40 million aspiring songwriters in the U.S. Mary is a frequent public speaker and seminar lecturer and teacher of songwriting in her popular Living Room Seminars. She is a Contributing Editor for The Internet Writing Journal ®.
---
More from Writers Write