Valerie Harper to Publish Memoir With Gallery Books
Posted on April 28, 2012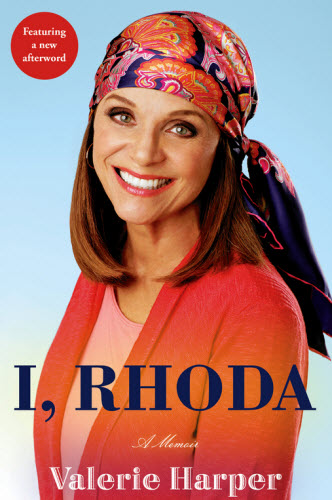 Simon & Schuster' Gallery Books imprint announced it will publish a memoir by actress Valerie Harper entitled
I, Rhoda
. The book is scheduled for publication in January 2013.
In the memoir, Valerie reflects on the groundbreaking CBS series,
The Mary Tyler Moore Show
, and on the spin-off show
Rhoda
. She also talks about the pressures of helming her own sitcom,
Valerie
. Valerie also discusses her childhood in New Jersey and upstate New York to the beginnings of her acting career as a dancer and chorus girl on Broadway - performing alongside stars like Lucille Ball and Jackie Gleason.
Valerie Harper says, "
I Rhoda Book
is the book I can't wait to write! Decades after The Mary Tyler Moore Show, Rhoda Morgenstern and Mary Richards are still alive in the minds of so many people. I get called Rhoda so often that I sometimes forget who's who. And what fun it will be to tell people that I wrote a book called
I Rhoda Book
!"
Photo: Gallery Books
More from Readers Read