Sherman Alexie's War Dances Wins 2010 PEN/Faulkner Award for Fiction
Posted on March 23, 2010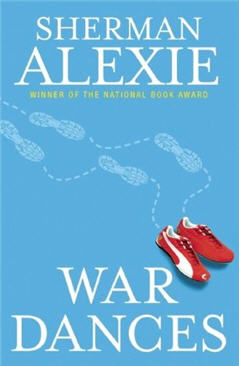 Sherman Alexie's
War Dances
(Grove Press) has been selected as the winner of the 2010 PEN/Faulkner Award for Fiction. The announcement was made today by the directors of the PEN/Faulkner Foundation, Susan Richards Shreve and Robert Stone, Co-Chairmen.
War Dances
is a collection of stories on the themes of love, betrayal, familial relationships, race, and class. The stories also contain poems related to the themes in the each story. PEN/Faulkner judge Al Young says, "War Dances taps every vein and nerve, every tissue, every issue that quickens the current blood-pulse: parenthood, divorce, broken links, sex, gender and racial conflict, substance abuse, medical neglect, 9/11, Official Narrative vs. What Really Happened, settler religion vs. native spirituality; marketing, shopping, and war, war, war. All the heartbreaking ways we don't live now-this is the caring, eye-opening beauty of this rollicking, bittersweet gem of a book."
The judges, Rilla Askew, Kyoko Mori, and Al Young, considered close to 350 novels and short story collections by American authors published in the U.S. during the 2009 calendar year. Submissions came from over 90 publishing houses, including small and academic presses.