Clive Cussler Sahara Lawsuit Headed for Trial
Posted on February 3, 2007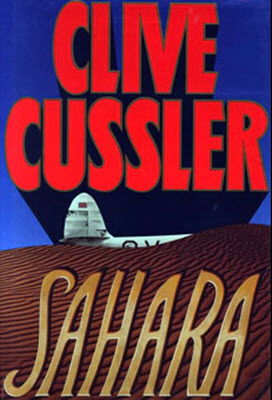 The lawsuit over the film version of the Clive Cussler book
Sahara
is in full swing. And it's a doozy -- the main backer of the film, billionaire Philip Anschutz, is suing Cussler saying that Cussler lied about how popular his books were, which caused Anschutz to lose $105 million when the film was not a giant box office success. Cussler is furious that they wouldn't let him write the script and said they messed up his book. Millions of dollars are at stake, not to mention the fact that the way book sales are calculated is now squarely in the public eye.
The
L.A. Times
reports
that Anschutz's attorneys are allegin that Cussler duped him into paying $10 million for film rights to
Sahara
. They also say Cussler inflated his book sales to over 100 million copies.
"Cussler and his agent had gotten away with these numbers for years," said Alan Rader, Anschutz's lawyer. "It was a lie and it doomed the movie."

The claim is "ridiculous," Cussler said Thursday outside a courtroom at Los Angeles County Superior Court. "They wanted the book. They solicited us."

***

Although they declined to comment on the specifics of the Cussler case, New York publishing experts said Thursday that the industry had a long history of inflating book sales and hyping an author's success. But these practices have declined, they added, with the emergence of Nielsen BookScan in 2001.
Cussler's publisher Simon and Schuster says Cussler has sold 100 million copies of his books worldwide, which sounds about right. You can't walk into a bookstore, drugstore or airport store without stumbling over several of the man's books. We think Anschutz is a sore loser: there are no guarantees in the movie business. And any way, we saw
Sahara
: it was the script that doomed that movie. And any juror who saw the movie will agree: we like McConaughey, but his character wasn't anything like the Dirk Pitt of the books. And Penelope Cruz was woefully miscast. But it was the script that doomed the movie: maybe they should have let Cussler write it, after all.
Photo: Simon and Schuster
More from Readers Read