Romance Book Reviews
by Editor
The Internet Writing Journal
Stranger in my Arms by Lisa Kleypas
Avon, July 1998.
Paperback, 376 pages.
ISBN: 038078145X.
Ordering information:
Amazon.com.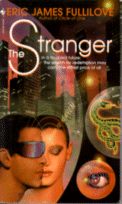 "Lady Hawksworth, your husband is not dead." So begins Lisa Kleypas' sweeping romance inspired by the French film,
The Return of Martin Guerre
. Lara, Lady Hawksworth, has had her brutish husband returned to her from the dead along with her money and her home that she lost at his death because of the action's of the despicable new heir to the title. At first apprehensive about the return of her husband, Lara's fear soon turns to puzzlement. For the husband who returns is a new and improved version of the one that left her a widow. He is attentive, passionate and caring -- and though he looks about the same, he seems even more handsome somehow. His intensity burns right through all of her reserves -- and she grows to love him. But there are those who believe that the new Lord Hawksworth is an imposter and Lara must make a terrible choice -- to believe her heart or her head -- a choice that could destroy her newfound happiness.
Stranger in My Arms
is a skillfully told tale with enough twists and turns to keep readers guessing up until the last page. The characters are believable, and the dialogue is fresh and witty. A charming and entrancing tale.
---
Return to Book Reviews Index