Atria Books Signs Thomas Keneally to Two Book Deal
Posted on January 30, 2013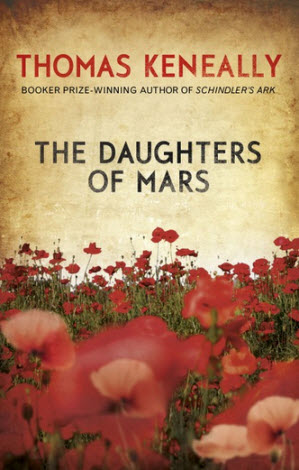 Atria Books has signed Thomas Keneally, author of
Schindler's List
, to a two book deal. The first book,
The Daughters of Mars
will be published in August 2013. It will tell the story of two Australian sisters, both train nurses, whose lives are transformed by the First World War. The book draws from their wartime diaries. The second book will be about prisoners of war during World War II.
Atria Publishing Group president Judith Curr said in a statement, "Over a career spanning five decades, Thomas Keneally has proven himself one of the world's great storytellers. In
The Daughters of Mars
, he sets a cast of extraordinary female characters against the backdrop of a world gone mad, and the result is a novel that is vast in scope and yet extraordinarily intimate. We are delighted to welcome him to Atria Books."
Keneally has published 25 novels since he began his writing career in 1964.
Schindler's List
won the Booker Prize in 1982. His books,
, were shortlisted for the Booker Prize. He currently lives with his wife and two daughters in Sydney, Australia.
Photo: Atria Books
More from Readers Read